Business Excellence with Windows Cloud Server in Bangalore
Explore exceptional performance and dependability through Hostcats' Windows Cloud Server Hosting. Our advanced infrastructure guarantees rapid speeds, effortless scalability, and fortified security protocols to shield your invaluable data.
With our comprehensive managed solution, you can direct your attention to your business endeavors, leaving server management and upkeep in the capable hands of our expert team. Immerse yourself in the potential of Windows Cloud Server Hosting by Hostcats for elevated productivity and business expansion.
Level up!
We have resources – CPU, memory, access processes, I/O,
on the equipped for whilst you want them (we'll warn you whilst you're close.)
Unparalleled Cloud PC and Server Excellence in Bangalore
High-Performance Cloud PC and Servers: Hostcats offers top-tier cloud PC and server solutions, ensuring exceptional performance and reliability for your digital projects.
Certified Data-Centers: Our services are backed by certified data centers, guaranteeing secure and efficient hosting environments for your online endeavors.
World-Class Technical Support: Hostcats provides world-class technical support, ensuring you receive expert assistance and guidance whenever you need it.
Flat-Rate Pricing: Enjoy the simplicity of flat-rate pricing with Hostcats, making budgeting for your hosting needs straightforward and transparent.
Advantages of Windows Cloud Server Hosting at Hostcats in Bangalore
Effortless Deployment
Easily set up new virtual cloud servers and desktops equipped with your business applications with just a few clicks.
Enhanced Mobility
Access your critical business applications seamlessly from your desktop, browser, and smartphone, ensuring productivity on the go.
Scalable Solutions
Leverage cloud Windows servers to effortlessly scale your storage and hardware specifications as your company expands.
Streamlined Management
Simplify the support for your remote users through an intuitive management console, eliminating the need for additional remote access software.
Efficient Onboarding
Accelerate onboarding for new employees or contractors with our virtual server solutions, granting access to computer resources without hardware management.
Eco-Friendly Approach
Embrace an environmentally friendly approach by eliminating the necessity for hardware purchases, thereby reducing in-house energy consumption and costs.
Key Features of Our Windows Cloud Server at Hostcats Bangalore
Flexibility & Scalability: Our Windows cloud servers offer the ideal blend of flexibility and scalability. You can choose a plan tailored to your business requirements and effortlessly upgrade to accommodate more CPU, RAM, and bandwidth as your needs grow.
Robust API Integration: Experience the power of CloudOYE's robust API, seamlessly integrated with our Windows Cloud Server hosting. This API empowers you with direct web control panel access, providing enhanced control, flexibility, and efficiency for your business operations.
Efficient Resource Management: With our pay-as-you-go feature, you can efficiently allocate additional resources whenever needed, ensuring optimal resource utilization.
Uninterrupted Availability: Our fail-proof architecture guarantees round-the-clock availability. In the event of server issues, your web application is automatically switched to another server, eliminating downtime.
Flexible Backup Options: Choose between automated or manual backups to suit your business requirements. Scheduled backups can be configured on a daily, weekly, or monthly basis, providing data protection tailored to your needs.
Customizable ISO: Our Windows cloud server environment features a custom ISO, enabling you to mount configured images on your cloud instances for a tailored hosting experience.
Advantages of Choosing Hostcats for Your Hosting Needs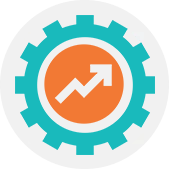 Optimized for Speed: Harness the power of Nginx server with dedicated cloud server resources, ensuring your Windows platform operates at peak speed and delivers high performance.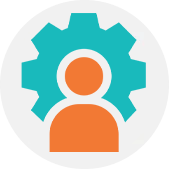 Full Control with Root/Administrator Access: Enjoy complete administrative control over your Windows cloud server. Update files and folders seamlessly through remote SSH, granting you autonomy in managing your server environment.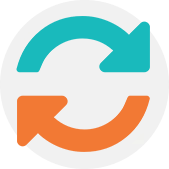 Smarter Updates: Our team continually monitors and updates your Windows server to maintain top-notch security and performance. We rely on top-tier tools to ensure consistent reliability and efficiency.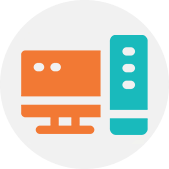 24/7 Hardware Support: You have total command over your dedicated hosting Windows environment, including installations and configurations, thanks to root access. Rest assured, our comprehensive support ensures your hosting experience remains hassle-free.
Add-Ons for Enhanced Service at HostCats in Bangalore
Advanced Migration: Trust our expert team to seamlessly transfer your website and applications from your existing servers to our Windows server hosting. We ensure a smooth and efficient migration process.
Managed Consultation: Leverage our team's extensive 10+ years of experience to optimize your server environment. We provide valuable insights and guidance to help your team fully harness the advantages of Windows cloud hosting.
Application Setup: Let our cloud experts handle the installation, setup, optimization, and configuration of your cloud server. We tailor it to meet your project's specific requirements, ensuring it complements your needs.
24/7 Support: Rest easy knowing that our dedicated support team is available round the clock to assist you. Whether you have questions, encounter issues, or need assistance, we're here to provide prompt and reliable support.
Robust Security: Hostcats prioritizes your data's safety. Our Windows cloud hosting comes with robust security measures, including firewalls, encryption, and regular updates, to keep your valuable information protected from threats and vulnerabilities. Your peace of mind is our top priority.