SHARED WEB HOSTING PROVIDERS BANGALORE
Unlimited Bandwidth*
Yep, because like Cell Phone Overage Charges, Bandwidth Overages SUCK even more!
Hosting Business with Hostcats Linux Reseller in Bangalore
Linux Reseller Hosting is a service that allows you to offer hosting solutions like email hosting, website hosting, and databases to your clients using server resources and bandwidth purchased from us. What sets Linux Reseller Hosting apart is its complete white-label branding, enabling you to provide these services under your own brand name. If you're in search of affordable Linux Reseller Hosting, look no further. Hostcats offers both cheap and top-notch Linux Reseller Hosting services.
Reseller Hosting empowers you to create sub-packages within your allocated Disk Space and Bandwidth, and you can customize packages for your clients using WHM/PLESK. With Hostcats, you can kickstart your hosting business, whether you're a web developer, entrepreneur, or freelancer.
Today, Linux Reseller Hosting is in high demand due to its user-friendly interface, cost-effectiveness, flexibility, compatibility with the latest technologies, free add-ons, and reliable support for Linux users during critical situations. Get Hostcats' most budget-friendly Linux Reseller Hosting and enjoy managing your hosting with an enhanced cPanel interface, along with advanced features for exceptional performance.
Hostcats offers some of the best Linux Reseller Hosting packages, complete with SSL, Softaculous, Sitepad, Bitninja security, and all at an incredibly competitive price. Join our hosting family today and take advantage of our fantastic deals.
Why opt to Hostcats Linux Reseller Hosting
Host Multiple Websites: Hostcats Reseller Hosting allows you to host multiple websites within a single account, providing flexibility and scalability to your hosting business.
Complete Branding: Enjoy 100% white-label branding, ensuring that your hosting services are presented under your brand name. Your customers won't see Hostcats' branding, enhancing your business identity.
Superior Speed with SSD NVMe: Elevate your website's performance with SSD NVMe storage. Traditional HDD drives can't match the speed and responsiveness offered by SSD NVMe servers.
Web Host Manager (WHM): Manage and control a variety of websites efficiently with cPanel's master management tool – WHM. Create and manage multiple cPanel accounts with ease, giving you control over resources and services.
User-Friendly cPanel: Provide your clients with access to the user-friendly cPanel control panel. This empowers them to manage their websites, domains, and emails through a simple web-based interface. You retain control over account management.
One-Click Application Installer: Simplify website management with the Softaculous one-click installer. Install over 400 applications like WordPress, Joomla, and Drupal in just a few clicks, making it easy for you and your clients to set up websites effortlessly.
Features of Linux Reseller Hosting at Hostcats in Bangalore
Hostcats in Bangalore offers a variety of hosting solutions to support your online presence.
Resource Scalability
Easily scale resources like disk space, bandwidth, and RAM to accommodate your growing client base.
White-Label Hosting
Offer hosting services under your brand name, creating a professional and cohesive customer experience.
Custom Branding
Personalize your hosting packages with your own branding, logos, and pricing to establish your reseller identity.
cPanel/WHM
Access the user-friendly cPanel/WHM control panel for efficient management and administration of client accounts.
Multiple Domain Hosting
Host multiple websites and domains under a single reseller account, simplifying management.
24/7 Technical Support
Enjoy round-the-clock support from Hostcats to assist with any technical issues, ensuring smooth operations for your clients.
Our Hosting Give You More features
Hostcats.com is a pioneer in the field of web hosting and domain services who is dedicated towards our customers for rendering best quality services to our customers at an affordable price.
Linux Shared Hosting
Experience lightning-fast website performance with Hostcats' Linux Shared Web Hosting, optimized with Varnish cache for quick loading and a seamless user experience. Installing web applications like WordPress, Magento, Drupal, and more is effortless with our Linux Shared Hosting, thanks to one-click script installs. Manage your hosting effortlessly with Hostcats' intuitive and powerful Control Panel, designed for both seasoned webmasters and beginners.
free one-click installs
Improve your website effortlessly with Hostcats' one-click installation, simplifying application integration with WordPress, Joomla, and more. Embrace a straightforward approach to enhance your online presence, empowered by Hostcats' user-friendly tools. Streamline your website's functionality with ease and efficiency, all in a single click.
SSL CERTIFICATE
Upgrade your website's security using Hostcats' SSL certificates, prioritizing online protection with data encryption and visitor trust. Our SSL certificates create a secure connection, elevating both your website's credibility and SEO rankings. Hostcats establishes a fortified online environment, ensuring data security and building audience confidence. We're dedicated to your website's security.
Hostcats 24/7 Suport
Experience unwavering customer support at Hostcats, where your satisfaction is paramount. Our dedicated team is available 24/7 via email, live chat, and phone to ensure a seamless hosting experience. Whether you have questions, encounter technical challenges, or need guidance, we're here to assist you promptly.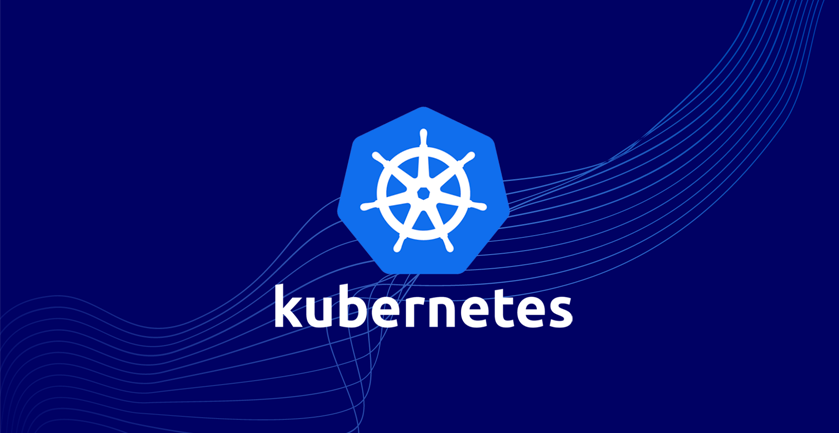 Advantages of Hostcats Linux Reseller Hosting
Backup Assurance:
Concerned about the accidental loss of website data? Worry not, as we diligently maintain backups for your peace of mind. Our daily backups are managed using the reliable Acronis cloud backup solution.
Personalized Nameservers:
Tailor your hosting experience with the choice of our name servers or your custom private name servers like ns1.example.com and ns2.example.com. Having private name servers offers a branding advantage for your business.
Domain Reselling Expertise:
Are you interested in registering domains on behalf of your clients? With our domain reseller panel, you can easily register domains and earn profits without any additional costs.
Optimized Resource Allocation:
Efficiently manage your resources with our overselling enabled feature. Only the utilized space is considered, allowing you to resell available space.
Performance-Boosting NVMe SSD Servers:
Experience lightning-fast website performance with our NVMe SSD-based servers. NVMe SSD servers significantly enhance website speed and responsiveness.
User-Friendly Control:
Our reseller hosting package includes cPanel and Reseller WHM access. cPanel is renowned for its user-friendly interface, making it the ideal choice for managing your Reseller Hosting effortlessly.
LINUX RESELLER HOSTING SERVICE IN BANGALORE
HOSTCATS IS A CHEAP AND BEST HOSTING RESELLER SERVICE PROVIDERS IN BANGALORE
In the current web hosting market of India, reseller hosting is proving to be the newest sensation. More and more people are getting involved in the reseller hosting business in search of huge profits. Hostcats being a leader in the hosting industry offers the customers with cheap and best reseller hosting service. We always vouch for the highest professional quality for our services that is we offer the best Linux reseller hosting service at the most affordable rate along with extraordinary customer support. Avail the Linux reseller hosting services from Hostcats and give your business new heights.
LINUX RESELLER HOSTING SERVICE IN BANGALORE
Our Linux reseller hosting India package offers generous resources, including ample disk space and bandwidth, along with unlimited email accounts, subdomains, and MySQL databases. These robust features empower you to provide top-notch hosting services to your clients, all at competitive and affordable prices. With our hosting solution, you can efficiently manage and grow your hosting business while delivering exceptional value to your customers.