Linux Server Hosting with Hostcats in Bangalore.
Linux Servers are reliable and secure hosting solutions
A Linux Server is a computer system running the Linux operating system designed to provide various services
Your Solution for Robust Hosting Services in Bangalore
Hostcats is a prominent web hosting provider, offering cutting-edge solutions to enhance your online presence. Our effective and bendy Linux Servers, constructed at the strong Linux running system, assure tremendous overall performance and dependability to your web sites and applications.
Experience the ease of use with our intuitive control panels, including cPanel or Plesk. Effortlessly manage hosting and email accounts, databases, and effortlessly install popular applications. Elevate your online ventures to new heights of success with Hostcats' Linux Servers.
What is Linux at Hostcats in Bangalore
Linux is an open-source operating system that shares similarities with Unix, serving as the foundation for various devices, including smartphones, cars, desktops, and home appliances.
Linux stands out as a trusted choice for both computers and embedded systems due to its unmatched reliability, security, and hassle-free operation. It plays a crucial role in facilitating communication between computer software and hardware.
While Linux may not be as widely recognized on desktop computers, it enjoys a distinguished reputation in the world of servers, supercomputers, and mainframe computers across the globe.
It's noteworthy that a staggering 90% of the world's cloud infrastructures rely on Linux, highlighting its enduring presence and substantial contribution to cutting-edge cloud-based solutions.
Linux Server Solutions at Hostcats in Bangalore
CentOS
Unveiling Enterprise Strength with Stability and Security
CentOS is a trusted Linux distribution, known for its stability and security. It offers extended support, is open-source, and built upon RHEL source code. It's an exquisite desire for servers and numerous computing needs, offering a huge variety of software program applications and tools. CentOS ensures a secure hosting environment and a reliable platform.
Ubuntu
Your Entry to User-Friendly and Versatile Computing
Ubuntu is a famous Linux distribution acclaimed for its user-pleasant interface.It boasts an in depth series of software program for numerous applications, subsidized with the aid of using an lively community. Built on Debian's stable foundation, Ubuntu is suitable for servers, desktops, and cloud environments, ensuring the latest features and security patches for hosting purposes.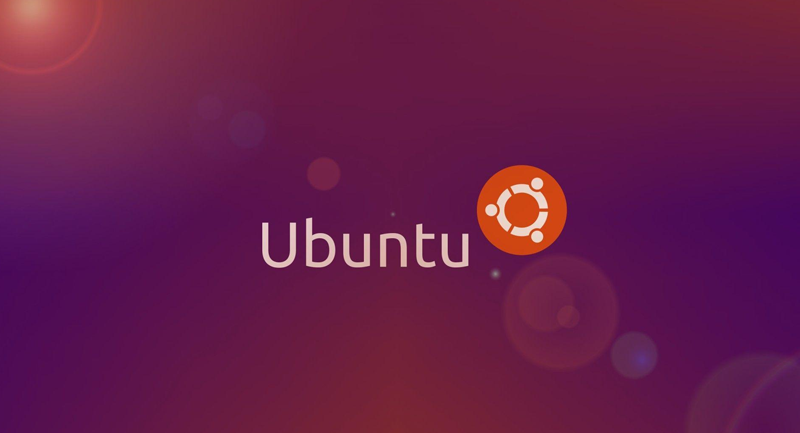 Debian
Empowering Your Digital Journey with Unmatched Freedom
Debian is distinctly seemed for its balance and security.It gives an array of software program programs for numerous desires and is maintained via way of means of a international network of volunteers. Debian adheres to open-source principles and is suitable for servers, desktops, and embedded systems. It presents a strong and stable basis for web website hosting websites.
Rocky Linux
Your Trustworthy Path to Stability and Continuity

Rocky Linux is a community-driven, enterprise-grade Linux distribution designed to offer a strong and steady working system. It serves as a substitute for CentOS's conventional launch version and follows open collaboration principles. With long-term support and compatibility, Rocky Linux ensures confidence in hosting operations.
AlmaLinux
Empowering Enterprise-Grade Linux Solutions
AlmaLinux, another community-driven Linux distribution, serves as a direct replacement for CentOS. It offers stability and security for server environments, maintaining the familiarity of CentOS. Hostcats gives specialised web website hosting offerings for AlmaLinux, making sure reliability in web website hosting operations .
openSUSE
Embrace the Power of Choice and Collaboration
OpenSUSE is a widely-used, community-pushed Linux distribution recognized for its user-pleasant interface and stability.It gives strong and rolling launch options, along side a huge variety of software program selections for numerous applications.Hostcats gives specialised web website hosting offerings optimized for openSUSE, offering a steady and customizable web website hosting environment.
CloudLinux
Enhancing Hosting Performance and Security
CloudLinux is a main working device tailor-made for shared web website hosting environments.It improves balance via way of means of useful resource isolation, stopping character customers from impacting universal server performance. With security features like SecureLinks and CageFS, CloudLinux ensures website protection. Hostcats promises a steady web website hosting surroundings powered with the aid of using CloudLinux.
Features Of Linux Operating System in Bangalore
Open Source Philosophy
Linux is built on an open-source foundation, offering its source code freely to the community. Developers worldwide collaborate to continually enhance its capabilities, resulting in ongoing evolution.
Robust Security
Security is paramount, and Linux excels in this aspect. It incorporates robust security measures, including password protection, data encryption, and controlled access to specific files.
Stability and Durability
Linux servers are known for their exceptional stability, running for extended periods without the need for reboots or service interruptions when properly configured.
Programming Support
Linux's inherent technical strength enables it to effortlessly support a wide range of software applications, making it a versatile and adaptable choice for diverse computing needs.
Efficient Multitasking
Linux servers excel at multitasking, concurrently executing numerous programs, ensuring uninterrupted background processes while users interact with various applications.
Cost-Effective Solution
Linux's open-source nature translates to cost-effective solutions. Linux OS versions are available at a lower cost compared to other similar web servers, making it an economical choice.
Friendly Administration
Linux server administrators can easily set up and manage servers without the need for special software. Remote management across multiple locations is also facilitated, enhancing ease of administration.
Operational Efficiency
Linux servers showcase remarkable operational efficiency, efficiently managing substantial user loads. Their aptitude for networking tasks makes them ideal for diverse purposes.
Community Collaboration
Linux thrives on a vibrant and collaborative community. Developers, enthusiasts, and users worldwide come together to share knowledge, troubleshoot issues, and contribute to its growth.
Website's Performance to the Next Level Hostcats in Bangalore
Blazing Speed: Immerse your audience in lightning-fast website loading speeds powered by Hostcats' Linux Servers. Our high-speed infrastructure guarantees an exceptional user experience, ensuring your website performs at its best.
Rock-Solid Security: Trust in the rock-solid security provided by Hostcats' Linux Servers to safeguard your valuable data. Defend against cyber threats with robust security measures, granting you peace of mind and data protection.
Round-the-Clock Expert Assistance: Rely on Hostcats' Linux Servers for round-the-clock expert support. Our 24/7 assistance ensures seamless operations and minimal downtime, ensuring your online presence is always accessible.
Seamless Scalability: Effortlessly scale your resources with Hostcats' Linux Servers, accommodating growing demands without compromising performance. Enjoy uninterrupted service as your business expands.
User-Friendly Control Panel: Take complete control of your website effortlessly with Hostcats' Linux Servers. Our user-friendly control panel simplifies management, making it easy to oversee your hosting environment.
Tailored Hosting Packages: Explore customized hosting plans meticulously crafted by Hostcats' Linux Servers. These plans optimize performance and cost-effectiveness, aligning perfectly with your unique hosting requirements.
Unbeatable Value for Money: Delight in top-tier hosting services at an unbeatable price point with Hostcats' Linux Servers. Experience outstanding value for your investment without compromising on quality.
Risk-Free Hosting: Embark on your hosting journey risk-free with Hostcats' Linux Servers. Our services are backed by a money-back guarantee, ensuring your satisfaction and peace of mind.
Proven Reliability: Join our community of content clients and experience the unwavering reliability and dependability of Hostcats' Linux server services. Trust in our track record of excellence for your hosting needs.