How to create a FTP account in Cpanel?
Follow the below steps to create a FTP account in Cpanel.
Step 1: Login to your Cpanel.
Step 2: Now click the

FTP Accounts

icon in the home page.
Step 3: In new page under the menu 'Add FTP Account', fill the 'login name, password and directory' in respective text boxes. You can use the "Password Generator" and get the password automatically.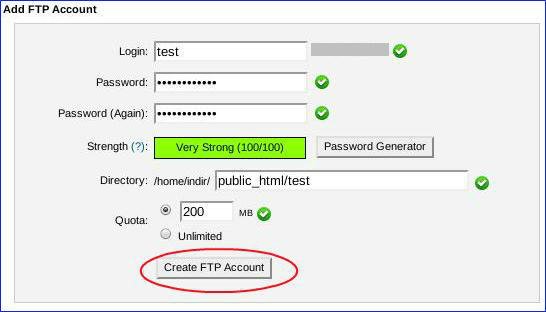 Step 4: Then set the Quota limit without fail. Either you can enter a value (in terms of MB) or select set the 'Unlimited' quota option.
Step 5: Finally, click the

Create FTP account

button.
Step 6: Now a new FTP account have been created in your Cpanel.